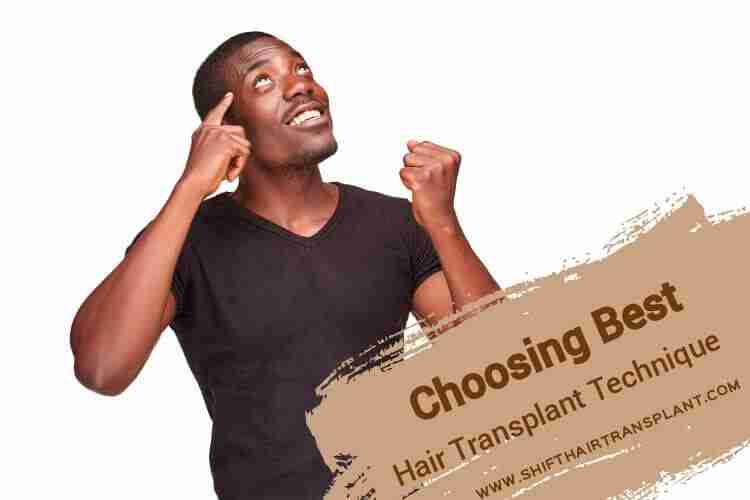 Choosing Hair Transplant Technique
Ways to select the most appropriate hair Transplant technique
Choosing Best Hair Transplant Technique – Popularly there are two different types of hair transplanting methods which are preferred worldwide nowadays. These are DHI and FUE. Both have their advantages as well as disadvantages. However, when you face the dilemma of choosing between the two, it is not your decision, but your hair transplant expert's advice which counts. The decision and the choice are made on the basis of several factors.
Client's requirement for natural looking hair or dense hair.
Acceptance of scar of treatment from the patient.
The condition of hair.
The requirement of transplant, heavy or light.
Colour of hair as well as the size of hair along with the age of the patient.
DHI Hair Transplant
This can be considered a rather permanent solution for hair loss. With advancing age, both men and women and most men tend to lose a lot of hair, some getting bald, some partially, and other complaining or thinning line.
With the help of a specially designed tool, the healthy hair follicles are removed safely so as to avoid any damage of the adjoining follicles and scalp.
These follicles are preserved in their best form in a solution which offers the longest lifespan even while they are out of the body.
This transplant method requires local anaesthesia.
DHI implanter is also used to perform this transplant.
Follicular Unit Extraction
Well with time there have been advancements in the hair transplant sector and techniques as well and the FUE is one of the latest techniques which have surfaced in this new age. This technique has come up with several practical solutions of patients and offers a wide range of advantages as against to any other method.
This method is suitable for patients of any age, young to aged.
Best suitable for those who seek for short hair.
This technique does not leave behind any essential scars of the transplant.
Mostly, issues come up with transplanting of light coloured hairs, however with FUE even hairs of grey or light hue can be done easily.
Besides one of the most convincing facts which support this technique is the 95% high-end success rate of this transplant method.
However, with any of these techniques, you must keep your expectations realistic, cutting of unrealistic dreams. The transplant can help you out with the problem of thinning of hair, but it does not offer you natural hair bur natural like hair. And the best way to pick the most appropriate method is by seeking expert advice.