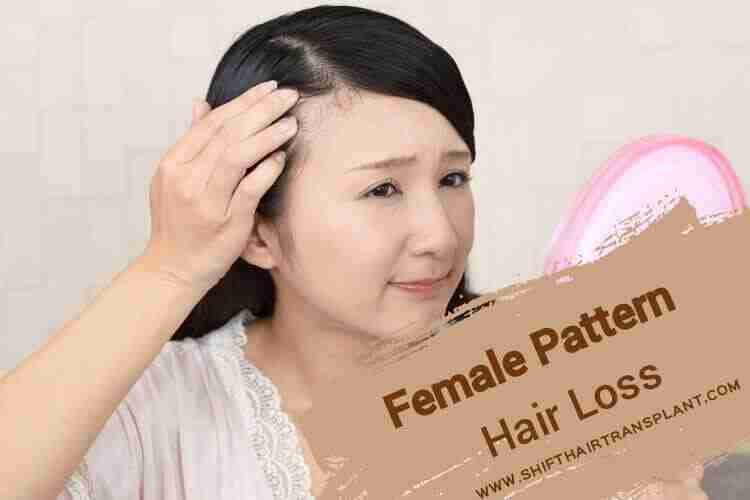 Female Pattern Hair Loss
How to Cure It?
Female Pattern Hair Loss – Every woman wants to have healthy, strong and rich hair, which is regarded as one of the most vital aspects of female beauty.
A hereditary problem, Female Pattern hair loss affects around 30 million women in the US alone. It arises mostly when women are in their late fifties or sixties, although it may occur at any stage of life – even during their teenage years. Find out about some of the best ways to treat this type of hair loss in women.
Hair transplant
Women are generally recommended to avoid undergoing hair transplant in Turkey unless they lose a significant part of their hair. This is a fast and easy process, which can cure baldness problems permanently in females. A few hair strands are taken from the hairy "donor sites" and implanted into the bald "recipient sites". The full results are visible around 9 months from the time of transplantation.
Chemical treatments
Chemical products can change the hormonal balance in the body, and prevent it from worsening. These can stop hair fall or reduce the pace of hair loss. In top hair restoration facilities such as SHIFT Hair Transplant, many female patients are advised to go for chemical treatment methods first.
Hormone blockers
For older women, some of the cures are based on drugs blocking the manufacture of some types of hormones. You can have these as tablets, along with a hormone solution that you can massage into the skin of the scalp. These medications have to be taken for a minimum of 6 months before any effect is noticed. The type of hormone-blocking treatment differs across nations according to regulations. Many of these products have been clinically proven to be able to allow re-growth of hair. However, only a qualified and certified doctor should prescribe all hormonal treatments and supervise them.
Shampoo
Shampoo offers a soft cleansing treatment and can prepare your hair for further treatment. You can discuss with your doctor about a safe and effective shampoo that has a gentle but powerful action on the scalp. Look for shampoos with natural, herbal ingredients that do not have any synthetic chemicals.
Aromatherapy
This type of therapy can support the growth of new hair, and help avoid nutritional deficiency in hair roots and scalp cells. Typically, aromatherapy involves using essential oils such as thyme, lavender, geranium, sage, and rosemary. These have an invigorating and beneficial impact on scalp and hair growth.