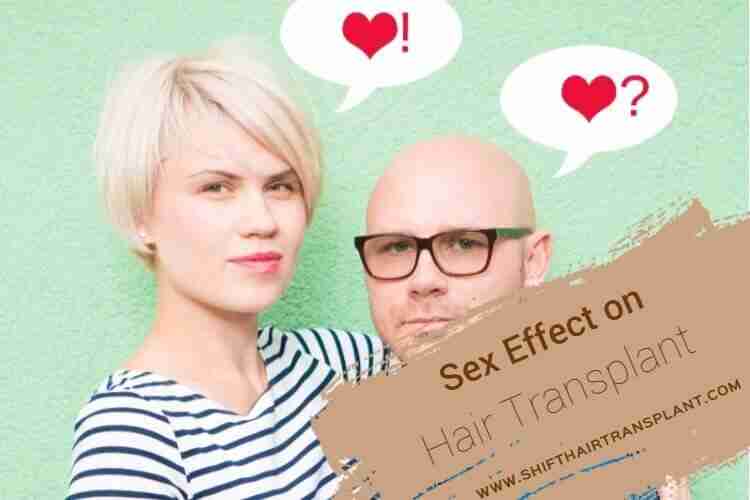 Sex Side Effects
What are Sex Side Effects after Hair Transplant?
Sex Side Effects – It is well known that intense activities are supposed to be avoided after any invasive process or surgery, including hair transplantation. As a thumb rule, 5-7 days prior to the surgery and even after it, you should stay away from any type of activity that leaves you breathless. This involves a lot of cardiovascular activity and/or sexual activity. The refrain will prevent easy thinning out of your blood. Find out about the effect of sex on transplanted hair and what experts from top hair restoring clinics such as SHIFT Hair Transplant have to advise about it. Sex Side Effects
Avoid passionate sex for 7-10 days
It can seem counterintuitive to avoid passionate sex. Physical intimacy itself is an act of passion, and if your partner pulls or strains your hair during the act, the grafts could be harmed and all the hard work involved in the hair transplant in Turkey would come to a nought. A heavy sexual activity could pop a few grafts put due to intense pressure exerted on the scalp. It can even impact the sutures and lead to stretching subsequently in the donor site. Expert surgeons recommend an abstention for 7-10 days. Unless done carefully and gently, the grafts are at high risk of being damaged.
Masturbation is safer
Many patients wonder whether masturbation has a similar effect on transplanted hair as well. The answer is a no. Any activity that is gentle on the head or does not put the scalp under strain can be safer. Thus, masturbation does not come with any risks. Post-op masturbation is a topic that is very private, and nobody is usually willing to discuss it. However, it is important to masturbate with a good posture that does not cause damage to the grafts. If proper posture is maintained, it can be a safer act than physical intimacy with an actual partner.
Resuming normal sex
After about 10 days, the grafts are set into proper place. You can then resume sexual activities in a normal way. However, it is important to exercise caution and go gently. Avoid rubbing your head or intense pull or push on the scalp that could damage the grafts still. Although you can resume normal sex life, experts from top clinics like SHIFT Hair Transplant would advise you to avoid aggression.